Towpath is an eclectic group of haiku poets primarily living in the National Capital Region of the USA (DC, Maryland, and Virginia). Our members range from beginner haiku poets to veterans who have published books and edited haiku journals. We meet regularly via Zoom to workshop poems, learn about the craft, and enjoy each other's company. We also welcome new members. If you are interested in haiku, live in the National Capital Region, and want to visit a meeting, please contact us.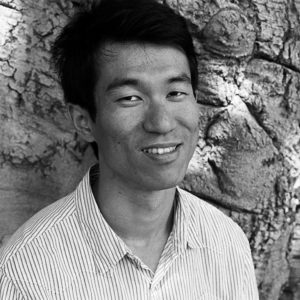 Ryland Shengzhi Li is an environmental lawyer and poet living in Northern Virginia. His work juxtaposes the natural with the human and suggests the interdependence between all things. Ryland writes predominantly haiku and tanka, and his work has been published in Frogpond, Modern Haiku, Ribbons, Presence, and many other journals.
raindrop window—
the starry skies
of my childhood
the values
of light inside
a children's slide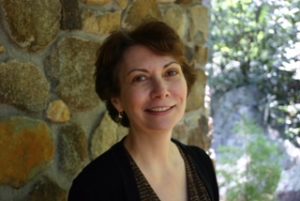 Roberta Beary writes to connect with the disenfranchised, to let them know they are not alone. Her haiku collection, The Unworn Necklace (Snapshot Press, 5th reprint 2017) and haibun collection, Deflection (Accents, 2015) are multiple award winners. Beary coedited the international women's haiku anthology Wishbone Moon (Jacar Press, 2018) with towpath co-founder Ellen Compton and haiku poet Kala Ramesh. Her second collection, Carousel, (forthcoming) won the Snapshot Press Book Award. A frequent haiku contest judge, anthology editor, and conference presenter, Beary lives in County Mayo, Ireland where she is the longtime haibun editor for Modern Haiku.
born this way . . .
the orientation
of winter stars
Acorn Issue #35, Fall 2015
abortion day
a shadow flutters
the fish tank
(from the haibun Genetics)
Rattle Issue #47
Tribute to Japanese forms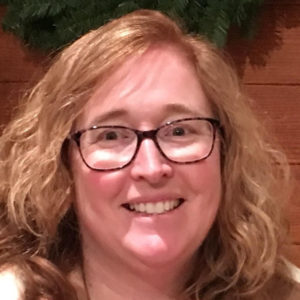 Julie Bloss Kelsey's haiku, tanka, and scifaiku (science fiction haiku) have appeared in more than 40 poetry journals and 20 anthologies. Recent awards include the DC Area winner of the 2021 Golden Haiku Poetry Contest, winner of the 2020 First VSANA Haiku Contest, and co-winner of the 2020 COBKA Haiku Contest. Her first poetry chapbook, The Call of Wildflowers, was published in 2020 by Title IX Press. Julie is currently on the board of The Haiku Foundation, where she focuses on welcoming newcomers to the haiku community. She resides in Germantown, Maryland with her husband and kids.
free will to do what I say bully pulpit
2021 Marlene Mountain Memorial Haiku Contest, honorable mention
still searching
for the meaning of life…
cauliflower sky
Failed Haiku, October 2020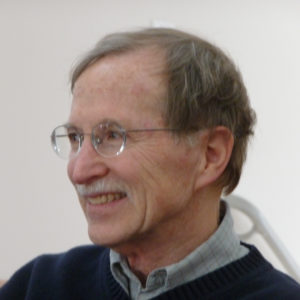 Lee Giesecke, a retired government actuary, was one of the founding members of Towpath. He has been writing haiku for about forty years and has appeared most recently in bottle rockets, Frogpond, and Modern Haiku. He has also appeared in several post-publication anthologies including the Red Moon anthologies, A New Resonance (1999), and HAIKU poetry ancient & modern (2002).
reflected clouds
the window washer lowers himself
into the sky
SOUTH by SOUTHEAST, V. 10, #2, 2003
after joining
our malamutes' howls
all of us feeling fresh
A New Resonance (1999)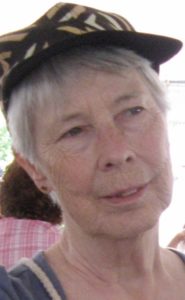 Penny Showell (Ellen Pennington Harvey) has authored fantasy and ghost stories for children, inspired by her surroundings when growing up in West Virginia. She has composed musicals and other plays performed by children and, for adults, autored a play about the death penalty. She worked as a writer/editor for the VISTA and Peace Corps programs. Now most of her time is taken up with haiku, sumi-e painting and developing a picture book. She lives in a retirement community in Springfield, VA, enjoying walks by a stream in the nearby woods. Being a member of Towpath gives her a highly valued connection to the world of haiku poets.
walking into a spider web
… break of day
waving grass
hair tickling my face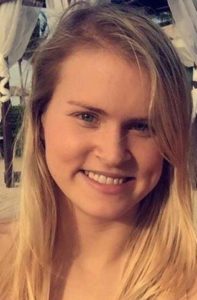 Dana Gittings is a D.C.-area poet who has explored the world of haiku and related forms since joining Towpath in early 2020. Dana's poetry has been featured in Abridged, Avatar, and iNK BLOTS, Vol. 1 and Vol. 2, two compilations from the DC Poetry Collective dedicated to the multitudes who have perished and the deaths still to come due to COVID-19. She has also co-published a renku in Under the Basho and a rengay in Failed Haiku: A Journal of English Senryu, and maintains an educational blog on alcohol sobriety. Find out more about Dana's poetry at danagittings.com.
shower time—
alone in hot water
I get the last word
faces masked
a fathom apart
only eyes
can reach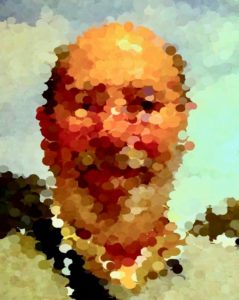 Bill Sette is retired and lives in Arlington, Virginia. He worked at EPA for just over 30 years as a neurotoxicologist. He began writing haiku in 2008, growing out of longstanding interests in poetry, taoism, zazen, and tai chi. A Towpath member since 2015, his haiku have been published in Frogpond, Modern Haiku, and in a number of anthologies.
Iowa Caucus
some assembly required
Modern Haiku #53.1 (2020)
movement in stillness
stillness in movement
green heron hunts
Frogpond #44.1 (2021)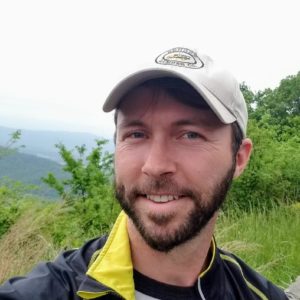 Matt Snyder's journey has taken him from Indiana to Washington, DC and some interesting places along the way. Matt is an avid reader of poetry who took up the pen in recent years, and spends his moments planting things, feeding the cats, reading widely, running, working, and listening to and playing music (currently seeking like-minded music-makers in the DC area).
away from the house
quiet in the pines
a lonely child
always surprised
by a Midwest sunset
mom and dad's porch
Richard M. Titus, Ph.D. started his training in architecture at the Harvard Graduate School of Design. There, at that time, everything Japanese was holy. He read a lot about haiku, started scribbling them, and never stopped. He visited Japan twice to lecture and became a nihonaphile. Lots wrong, but lots more right.
my tiny garden
even here
earth moves the shadows
Cambridge summer sundown
shadows creep
ancient buildings reminisce